Flight Papeete - Singapore from

145 574 XPF

All Taxes Incl. *
* Adult fare including all taxes, starting from, subject to conditions, subject to availability. For information, taxes established at the exchange rate of the applied currencies, subject to fluctuation.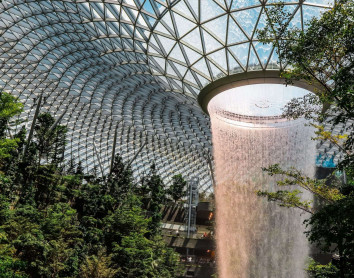 Singapore, the city that dares everything!
It has nothing common but everything extravagant. From its liner hotel perched 200 metres above the ground to its exuberant gardens, Singapore is a city out of time. Or perhaps decades ahead of its time. Made up of 64 islands, the archipelago welcomes 10 million tourists a year to the largest of them, Pulau Ujong.
Practical information
Coming to Singapore
Entry requirements in Singapore:
Need information about the conditions of entry into Singapore?
Check the link below:
Map of Singapore
How to get to Singapore
Going to Singapore from Papeete
Planning your trip to Singapore with Aircalin is the guarantee of a selection of flights at the best price. Search and book your Papeete - Sinagpore ticket in a few clicks.
Average flight time: 
The shortest flight time from Papeete to Singapore is approximately 15 hours. This travel time may vary depending on your itinerary. Flights beyond the Aircalin network are operated by our partner airlines.
Time difference: 
It is 18 hours later in Singapore in Asia than in Papeete, French Polynesia.
When to go to Sinagpore
When is the best time to visit Singapore?
Depending on what you want to do in Singapore, the best times to visit are: 
February to October : This would be the time for you to enjoy Singapore during the summer temperature that averages approx 26°C. 
A la carte services
Your trip according to your needs!